Frequently Asked Questions
Q. What is GFRental.com all about?
A. GFRental.com offers a world-class service in girlfriend rentals. We offer discreet and professional services to match you with a hot, sexy new girlfriend. Once you've met your match you can tell everyone about your new girlfriend, or keep it a secret- it's up to you. Either way, you will feel the same feelings as having a real girlfriend.
Q. Can I really rent a girlfriend?
A. Yes, absolutely! This is no joke! It's as simple as contacting us on our contact form and setting up a date and time to meet your new prospective girlfriend.
Q. How do I start once I'm ready to rent a girlfriend?
A. Simply fill out the information in our contact form and allow us 1-2 hours to review your information. Next, we will match you with several prospective new girlfriends and e-mail you their photos. From there, you can decide however many girls you would like to speak with on the phone to see who is the right match. Once you have found your match, we will setup a time for you to hangout with your new girlfriend and discuss the payment plan either via credit card or cash. Scheduling additional hangouts with your new girlfriend can be done directly between you and her, or we can handle the scheduling for you if you'd like.
Q. Is this the same or similar to getting an escort?
A. No. And for multiple reasons. Escorts typically have a negative connotation associated with the term and rightfully so. Many escorts perform illegal sexual activities, which GFRental.com does not condone. Renting a girlfriend does not mean free access or paid access to sex. Renting a girlfriend means you will have a girl act like your girlfriend in all ways except sexually.
Escorts typically act in a linear, static, and transactional manner which makes men feel like they are simply paying for a sexual encounter or paying for a hot girl. Renting a girlfriend makes a man feel like he is wanted, loved, cared for, and all the same feelings of having a real girlfriend.
Q. Can I take my girlfriend home?
A. No. For personal safety issues, we do not condone or allow dates at your home, personal residence, or hotels. We only endorse approved safe locations including restaurants, bars, clubs, coffee shops, mini golf, pool clubs, dance clubs, karaoke, etc.
Q. So what can I expect from a rental girlfriend?
A. Within the limits of the law, expect your new rental girlfriend to act and behave just like a real girlfriend. This means accompanying you to events, hanging out, watching TV, going to the movies, eating dinner together, giving you massages, rubbing your hair, holding your hand, kissing, traveling together, and anything else besides sexual activity.
Q. How will my rental girlfriend act around me and other people?
A. Quite frankly, you really won't be able to tell the difference between a real girlfriend and our rental girlfriends. And anyone else around you definitely will not be able to tell the difference either. That's due to our extensive and rigorous interviewing process and strict hiring standards put in place to ensure that each and every client feels the same exact feelings of having a real girlfriend in his life.
Q. What are my limits? What can and can I not do with my rental girlfriend?
A. We never, ever condone any illegal activities. This means that even with a woman's consent, she cannot perform any sexual activities of any kind in exchange for money or goods. She can kiss and make out with you and even strip naked for you, but you cannot have any type of sexual activity or intercourse with her in exchange for money. Our girls provide the feeling and image of having a girlfriend, without the stress, time, and effort of searching for the right one yourself and without the typical headaches associated with having a real girlfriend.
Q. When are good times to rent a girlfriend?
A. The truth is that anytime is a good time to rent a girlfriend. If you're looking to rent a girlfriend for just one specific event that's great. If you're looking for an ongoing and longterm relationship that's great as well.
Q. What are our girls like?
A. We carefully hand select each and every one of our girls to make sure each and every one of our clients are safe, secure, and fully satisfied with their experience. This means we put each girl through a rigorous interview process to ensure they are not only fun, sexy, and exciting to hangout with, but that each girl is highly motivated to act as a girlfriend.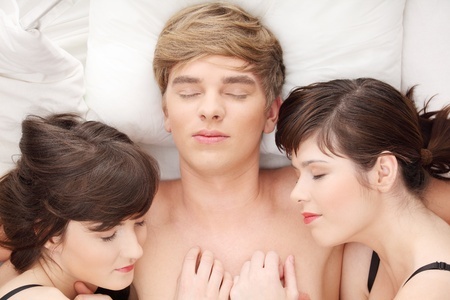 Q. Can I have more than one rental girlfriend at the same time?
A. Absolutely! And you won't ever have to worry about your girlfriends getting jealous or calling you a cheater. Some of our girlfriends will even date you at the very same time together!
Q. Why do girls want to be a rental girlfriend?
A. Each of our girls has a unique story as to why she is a rental girlfriend, but the one common denominator is the fact that each and every girl truly loves the feeling of being a girlfriend and making a guy happy.
Q. What are the costs associated with this service?
A. Each girl has a different rate and typically we start each client based on an hourly rate ranging from $50-50/hour depending on the girl.
Q. How old are the girls?
A. Our girls range from 18-60 years old.